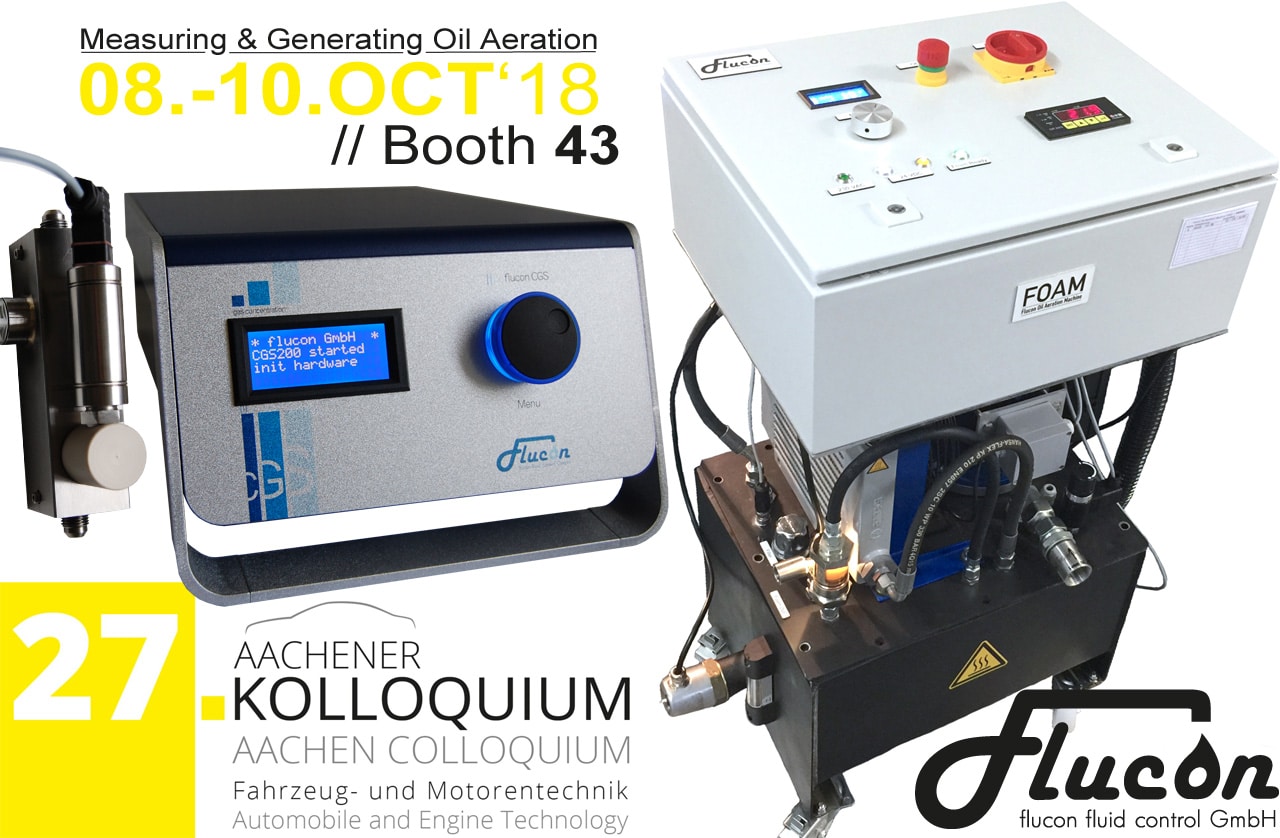 flucon GmbH is exhibiting at this year's Aachen Colloquium.
We're proud to announce that from the 8th to the 10th of October 2018 we will present some of our products at the 27th Aachen Colloquium, the renowned trade fair and specialist event for vehicle and engine technology in Germany.
For this year team flucon put their focus on fluid aeration. So, in addition to our inline aeration sensor CGS, our newly developed Oil Aeration Machine FOAM will also be displayed.
Another exhibit that we proudly present to you is our latest innovation: the dielectricity sensor EPSILON+ for conductance measurement of fluids and greases.
With 68 other companies, the annual congress is an important starting point for professionals from research and development in the automotive industry. flucon is looking forward to exchanging facts and views with interested parties about current topics and our know-how in the field of fluid measurement technology.
Visit us at our booth no. 43 and get to know us and our products. We would be happy to advise you on the subjects of gas entry in liquids, complex fluid impedances, as well as on our other innovative fluid measurement devices and service offerings.
Learn more:
Read our article in this year's Aachen Colloquium magazine here.
Click here to learn more about Aachen Colloquium.